…one of rock's most astute singer-songwriters of the
last 40 years
~ Los Angeles Times ~


The Unofficial German
John Hiatt Page
was established in 1997
© 2014 Juergen Feldmann
German John Hiatt Fansite
all rights reserved
Best viewed with:
IE11/Firefox 32/Safari 5.x
1024x768, 16m colors
date format: dd.mm.yyyy
visitors: 163407 online: 3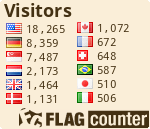 ~News~ 08. Oct 2014
Big Pink Music released
White Duck-In Season
on CD, see
here
~News~ 24. Aug 2013
new Hiatt CD in July 2014!
called ~Terms Of My Surrender~
see more here
~News~ 02. Oct 2012
John Hiatt talks 'Mystic Pinball,' recording techniques
here
~News~ 24. Jun 2012
Live photos from
European Tour...
see here
~News~ 17. Dec 2011
DJAMH #8 in this year's Top Ten most played albums (Americana)
here
~News~ 03. Dec 2011
John Hiatt-Old Grey Whistle Test 40-w/ Bob Harris

~News~ 12. Aug 2011
Conversations with John Hiatt during his promo tour in
London
provided by UKmusiccity
~News~ 14. Jul 2011
The WordPodcast
from Hiatt's Promo Tour in Europe (London). John joins David Hepworth to talk and sing songs from his new album.
~News~ 29. Jun 2011
join the English
John Hiatt forum
here
~News~ 22. Mar 2011
Joe Bonamassa covers Tennessee Plates feat. John Hiatt (on his new CD Dust Bowl)
~News~ 10. Feb 2011
brand new song
No Wicked Grin, see
here